Remove calluses from your feet?
Get back your silky soft feet with exfoliating foot masks.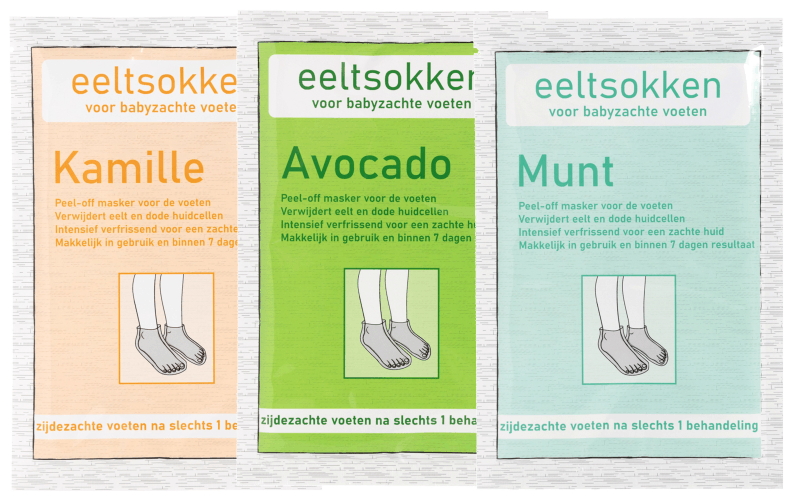 What are Exfoliating Foot Masks?
We walk in clumsy shoes, we exercise and sweat, weather conditions, etc. Our feet suffer a lot and this creates unwanted calluses formation under our feet. It's not pretty and we'd like to see it go.
Calluses are nothing more than a layer of dead skin cells. The exfoliating foot mask naturally allows these dead skin cells to dry out so that it can shed off your feet. After the calluses are removed, a clean and soft skin remains that you can show your feet to the outside world without any worries.
Abroad, the exfoliation foot mask is a well-known product and is widely used to remove calluses. Watch the following video of a broadcast of the famous Dr. Oz in the USA. He shows in a quick view the popularity of it.
Did you know that every month more than 6000 people in The Netherlands are searching how to remove calluses? You're not the only one!
How do exfoliating foot masks work?
No more expensive appointments at the pedicure or maybe you don't visit pedicure at all, because you're ashamed of it? Then an exfoliation foot mask is your salvation to remove calluses. It's a very easy treatment, all what you need is a little patience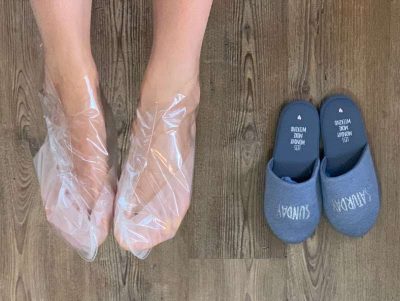 Exfoliating Foot Masks Reviews